Conrad P Clarke is an award winning artist living and working in Cheltenham, Gloucestershire. His work draws inspiration from the natural world around him and often focuses on the interaction between plants and their environment. By carefully layering bold and muted colours, as well as textures, pattern and delicate detail, he manages to encapsulate the beauty and complexities of different ecologies, as well as breathing new life into contemporary landscape painting.

While the subject of his work is clearly rooted in reality, it is his contemporary approach and aesthetic that gives his work its distinct and unique feel. By reimagining these natural scenes with a sensitivity to detail, his depiction of a figurative reality can also induce abstracted sensibilities into otherwise ordinary practice.
Conrad continually seeks out new inspiration for his work from the natural world, as well as honing in on the unique details that define each place. Often it is the simple and seemingly mundane elements of a landscape, that he aims to showcase in a new and inquisitive light.
Latest news
10 to 18 June 2023
COS23 is the 13th time the artists from Cheltenham Open Studios have opened their doors …
25 Apr 2023
Most recent event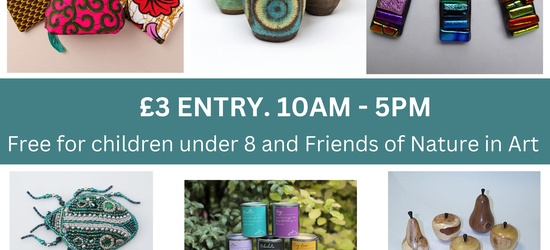 Over 45 stall holders
Free for children under 8 and friends of nature in art.
Cash only event as limited …
28 Oct 2023 – 29 Oct 2023