The American artist, Rockwell Kent, said, 'we live for those passing moments of beauty'. I find them constantly in old buildings close at hand, especially sections of façades, which provide a fabulous framework of shapes and colours intersected by bold geometry.
The building's innate horizontals and verticals are often offset by nature's delightful diagonals of cast shadows, enriched by the all-encompassing texture of stone, wood, brick or rusting metal.
I find the ensuing battle to harmonise these different elements both challenging and rewarding, and hope the final paintings encapsulate a sort of abstract realism. Indeed, I humbly seek what the Dutch abstract painter, Piet Mondrian, called 'a dynamic equilibrium'.
Latest news
10 to 18 June 2023
COS23 is the 13th time the artists from Cheltenham Open Studios have opened their doors …
25 Apr 2023
Most recent event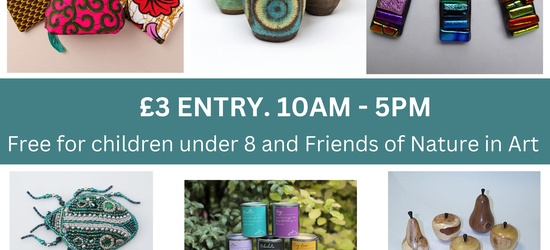 Over 45 stall holders
Free for children under 8 and friends of nature in art.
Cash only event as limited …
28 Oct 2023 – 29 Oct 2023