My work focuses on my connection with the surrounding rural landscape. Walking has become an important part of my process; I want to capture the feeling that a place evokes, and it is as much about the emotion of a place as it is about the visual elements. All my work is created from my drawings whilst out walking.
I originally studied Textile Design at Chelsea School of Art and worked as a designer specialising in furnishing prints for 10 years. I worked for John Lewis, as part of their in-house design team for several years, creating designs for their fabric and wallpaper ranges.
After moving from London to Cheltenham I wanted to move away from the more commercial printing processes of the Textile Industry to a more handcrafted and personal way of making. I now create limited edition Collagraph and Lino-cut prints. These new methods of working give me this freedom.
Collagraph is similar technique to etching but uses nontoxic methods and natural materials to create the printing plate. I enjoy the rich textures and atmosphere you can create within Collagraph. The individual inking for each print creates unique variations within each edition.
'I love the marks and textures that are made in creating collagraphs and the inking process where colours blend together, allowing my love of colour and pattern from my textiles to continue.'
Studio
Naunton Crescent, Leckhampton
Latest news
10 to 18 June 2023
COS23 is the 13th time the artists from Cheltenham Open Studios have opened their doors …
25 Apr 2023
Most recent event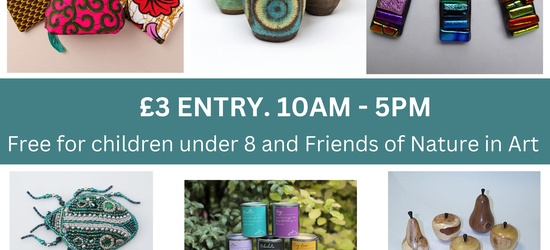 Over 45 stall holders
Free for children under 8 and friends of nature in art.
Cash only event as limited …
28 Oct 2023 – 29 Oct 2023