Sue Brown is an artist who uses printmaking to tell stories.
Sue runs creative workshops from the yard:ARTspace, Upper Bath Street, GL50 2BA. For more information go to www.theyardartspace.com. Click on link above.
She is inspired by process as much as nature. Her work springs from the pages of her sketchbooks and she develops carefully researched themes using collagraph printmakig processes.
Sue uses her work to explore the relationships we have with our feathered garden visitors; she is fascinated by all things ornithological. From the smallest garden bird to characterful corvids, Sue describes them with card, glue and ink. Her collagraphs are full of expression and often humour.
Printmaking has been Sue's working process forever. Passionate about promoting the understanding of the artist print and the contemporary use of traditional craft techniques, Sue leads workshops and demonstrations for groups nationally in a wide variety of collagraph and mixed media sketch book processes.
'I am first and foremost a printmaker and I want everyone to understand that I make original prints and not reproductions.'
Studio
the yard:ARTspace
Upper Bath Street
Cheltenham
GL50 2BA
Tel: 01242 511941
Latest news
10 to 18 June 2023
COS23 is the 13th time the artists from Cheltenham Open Studios have opened their doors …
25 Apr 2023
Most recent event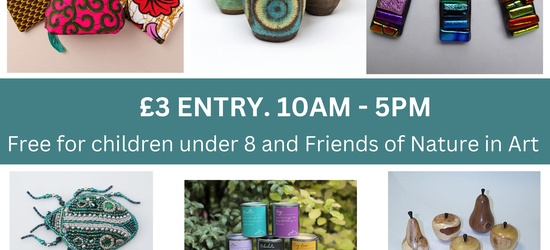 Over 45 stall holders
Free for children under 8 and friends of nature in art.
Cash only event as limited …
28 Oct 2023 – 29 Oct 2023