I enjoy making work intuitively, evoking a moment in time - a memory, experience, place, weather, generally in the form of a landscape or seascape. I also enjoy the purity of drawing : mark making, usually in mixed media & collage.
Textures and experimentation excite me, rather than predicted outcomes. Cold wax allows me to be playful, letting accidental marks form part of the work and building images in layers.
I work with ideas but let the medium speak for itself in an Alchemic way.
My work has an element of mystery, frequently evoking a mood and reflecting my state of mind. I love being 'in flow', whatever I'm feeling on the day influences the work.
I'm currently a member of the Lansdown Art Studios, and have taught Art & Design before retraining as a Holistic Therapist.
Studio
14 Great Western Road
GL50 3QN
Tel: 07878881299
Latest news
Exciting news!
We are launching our COS Cheltenham Lottery Fundraiser!
15 Sep 2020
Upcoming event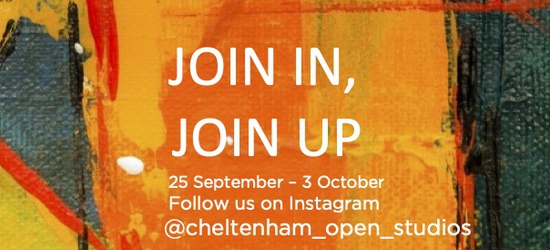 COS21 is the 12th time the artists from Cheltenham Open Studios have opened their doors to the public in this …
25 Sep 2021 – 3 Oct 2021