27 May 2023 – 4 Jun 2023
Murmur 2:
Conversations with Nature
Five artists exploring themes from the natural world through drawing, painting, printmaking and poetry.
Jo Biggadike
Roy Hubbard
Andrew Morrison
Julie Smith
Shelley Winnet


Saturday 27th May – Sunday 4th June
Open: 10am – 5pm, Tuesday – Sunday

Meet the Artists evening: Friday 26th May 7-9pm all welcome

Nature in Art, Gloucester GL2 9PG. Two miles north of Gloucester on the A38
www.natureinart.org.uk 01453 731422

Murmur 2 is in the Educational Building in the sculpture garden. The artists will also be working in the Artists' Studio throughout the week. Admission to the exhibition, artists' studio and coffee shop is free, however admission to the Museum is £7; £6.50 concessions & under 8's free. The concurrent exhibition is the Wildlife Art Society International exhibition.
Original art works, prints and cards are available for sale with 10% of all sales supporting the work of Nature in Art.
Contact details
jo@amblingpress.co.uk
Visit website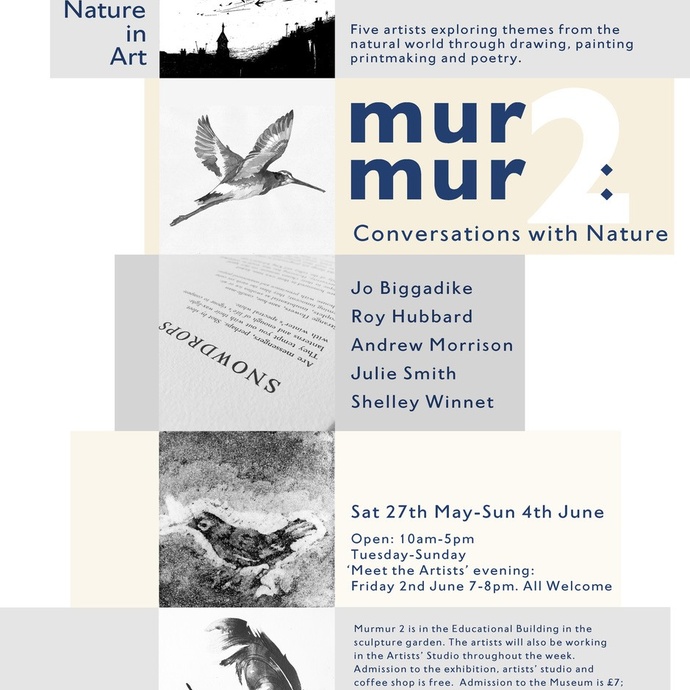 Latest news
10 to 18 June 2023
COS23 is the 13th time the artists from Cheltenham Open Studios have opened their doors …
25 Apr 2023
Most recent event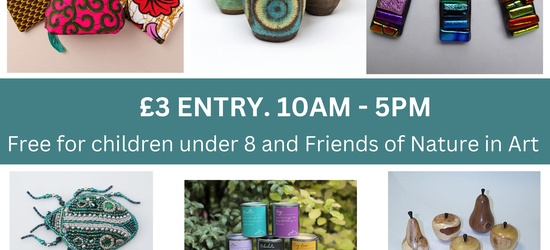 Over 45 stall holders
Free for children under 8 and friends of nature in art.
Cash only event as limited …
28 Oct 2023 – 29 Oct 2023