Nature in Art Gift & Craft Fair 2023
28 Oct 2023 – 29 Oct 2023
10 - 5pm both days
Over 45 stall holders
Free for children under 8 and friends of nature in art.
Cash only event as limited Wifi.
The fair will comprise of over 45 stalls offering a variety of handmade crafts. The stalls will be set out around the ground floor galleries of the museum, in the education centre, as well as in the garden, whilst the upper floor of the museum will remain open for viewing. The coffee shop and gift shop will also be open.
Address
Nature in Art
Main A38 Twigworth
Gloucester GL2 9PA UK
SatNav Postcode: GL2 9PG
Follow the official brown tourism signs
Cost
3.00
Accessibility information
Wheelchair accessible, baby changing
Parking information
Free
Contact details
https://natureinart.org.uk/craftfair/
Visit website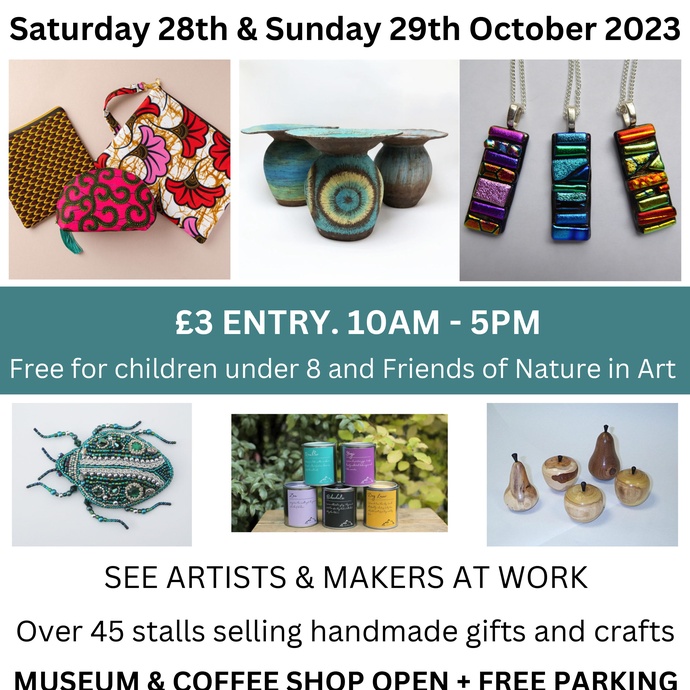 Latest news
10 to 18 June 2023
COS23 is the 13th time the artists from Cheltenham Open Studios have opened their doors …
25 Apr 2023
Most recent event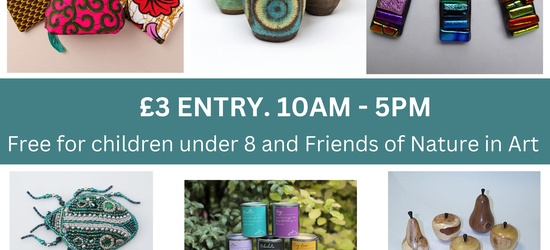 Over 45 stall holders
Free for children under 8 and friends of nature in art.
Cash only event as limited …
28 Oct 2023 – 29 Oct 2023