Artist in the Spotlight
We are endlessly fascinated by creative people.
What drives them? What are their daily rituals and how do they harness their creative energy?
As part of developing COS into more than just the event itself, we have introduced a new little platform to get to know some of our artists…
We want to talk to member artists and makers in an attempt to capture their creative spirit and delight in their world.
In exchange for a good natter and a cup of tea, we hope to highlight the incredible commitment and talent right here on our doorstep in Cheltenham. Behind the Regency facades and shopping streets are makers and creators hard at work all year round… and they will generously share their studio secrets.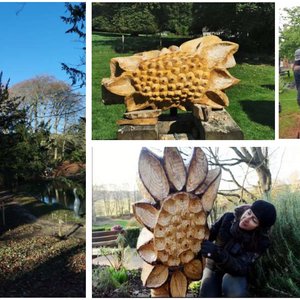 10 Jun 2023
"Being a sculptor, it's the best life and it's good for your soul"
Natasha appears from behind a tall hedge …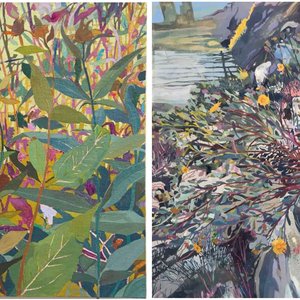 10 Jun 2023
"What a privilege in a creative career, to be able to choose. I get so excited every time I start …